From Jezero quarter we come to Pazar quarter

On the left is the old house belonging to Vukosav Katana, as recored in 1725 books. Katana's came from Mostar Blato.

The house was a properety of a Venecian official Pelizer, and still has their coat of arms, a dove.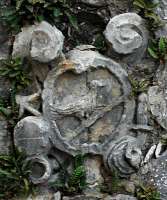 The Pelizer family that still has their family name on their old house and yard south of Imotski.

The house belongs to Oznić and Vrčić families today.

Sa Jezera kvarta se dolazi na Pazar kvart

Na lijevo je stara kuća vlasništvo Vukosav Katana, kako je to zapisano u 1725 godine knjigama. Katane su došle u Imotski iz Mostarskoga Blata.

Kuća je bila u posjedu Venecijanskoga službenika Pelizera i još na sebi ima svog grb, golubicu.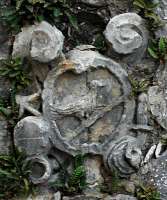 Pelizer ime se je još zadržalo na njihovoj staroj kući južno od Imotskoga.

Kuća sada pripada Oznić and Vrčić obitelji.


Image 2 of 33