Old Zane Vučemilović garden, now Imota Hotel

This was a County property for a long time. On the left was "Dom Kulture", a town cultural center which was given to a state merchant firm "Napredak" without compesation. After Croatia became independent in 1992 Napredak collapsed and the bulding became private properties. The hotel building took many years to get finished. It served as a dance place where many events took place, including the Karneval mask dances. The hotel was nicely renovated, but soon closed. It is a sad story of petty politics and owner obstinance.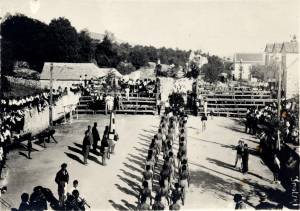 Stari Zane Vučemilovića vrt, sada Hotel Imota

Ovo je bilo opčinsko zemljište dugo vremena. Lijevo je bio "Dom Kulture", koji se ne vidi na ovoj slici, glavni centar oficijelnih kulturnih zbivanja koji je od grada Imotskoga dan na korisstenje poduzeću "Napredak" bez naknade. Nakon neovisnosti Hrvatske i privatizacije u 1992-oj Napreda je jednostavno kolapsirao i zgrada je postala privatno vlasništvo.

Zgrada hotela se je jako dugo vremena gradila. Napokon je bila zgotovljena 1968. godine. Hotel iz sedamdesetih je ostao u siječanju po svojim plesovima, uključujući tu i maskembale. Maskembal tradicija se je zadržala pod svim vlasnicima uključujući i trenutne. Poslije nezavisnosti Hrvatske hotel je bio renoviran i ubrzo nakon toga zatvoren nekoliko godina dok vlasnik nije uspio naći rješenje sa gradskim moćnicima.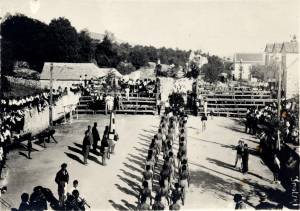 Image 16 of 33