Colombani house

The eastern part of the house was once owned by Bitanga, who moved to Imotski from Runović.

The Colombani's bought the house and built a large house next to it, eventually connecting them. Colombani's are an old Imotski family who came from Italy after Imotski was taken from the Turks in 1717. In the recent memory, the houses were occupied for many years by two sisters, Karma and Luči who reached very old age. For a couple od decades the house stood empty, before it was bought in 2002 by a Croatian priest living in Argentina to make a museum in it.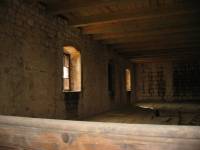 Colombani kuća

Istočni dio kuće je bio u vlasništvu Bitangi, koji su došli u Imotski iz Runovića.

Colombani su kupili tu stariju kuću i izgradili veću odmah do nje. Colombani su stara imotska familija koja je došla iz Italije nakon što je Imotski oslobodjen od Turaka 1717 godine. U drugoj polovici dvadesetog stoljeća u kući su stanovale dvije neudate sestre Karma i Luči, koje su doživjele duboku starost. Zadnjih nekoliko desetljeća je kuća bila prazna, prije nego ju je kupio hrvatski svečenik iz Argentine u 2002-oj sa namjerom da tu otvoru muzej.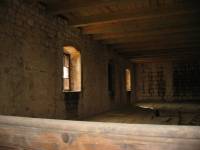 Image 14 of 25