Old Dunda hotel

Hotelier Marko Dunda had run a very successful enterprise before the WW II. His hotel Zagora, especially the restaurant at the ground floor was a frequented place. Imotski bohemians, including Tin Ujević used to see many a sun rises there. Dr. Janko Rako has moved in by marrying Marko's daughter Ljeposava in 1930ies. The house and the big yard were partially nationalized after the WW II, leaving only the uppermost floor to the Rako family.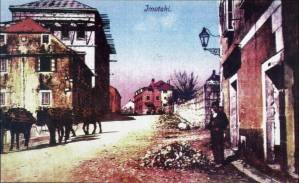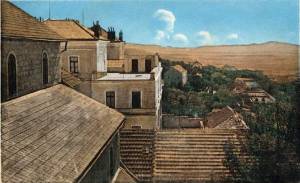 Vis-a-vis the street was a large garden of Nikola Vučemilović, who has married in, with a nice stone house in te middle. That was a former house of Venetian physician dr. Wanmuller.
Stari Dunda hotel

Hotelijer Marko Dunda je tu imao uspješni biznis prije drugoga svjetskoga rata. Hotel Zagora, naročito restaurant u podrumu je bio dobro posjećen. Imotska bohema, uključujući i Tin Ujević su tu dočekali mnogo zora. Dr. Janko Rako je oženio Markovu kćer Ljeposavu 1930-ih godina. Kuća i veliki vrt su bili parcijalno nacionalizirani nakon završetka drugoga svjetskoga rata ostavivši samo najgorniji kat Rako familiji.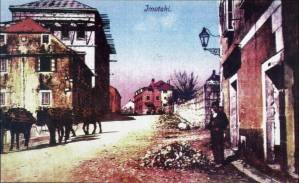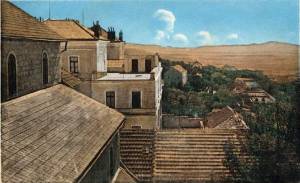 Vis-a-vis ulice je bio veliki vrt Nikole Vučemilovića, koji se je tu priženio, sa lijepom kamenog kućom u sredni. Originalni vlasnik je bio Venecijski liječnik dr. Wanmuller.


Image 25 of 28